When:
November 26, 2021 – November 27, 2021
all-day
2021-11-26T00:00:00+01:00
2021-11-28T00:00:00+01:00
Contact:
Kristoffer Bjerke
+45 60 78 98 90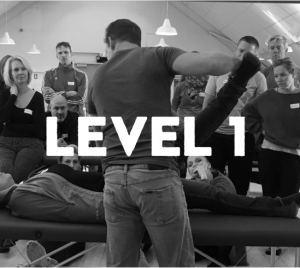 What?
A cutting-edge system of healing the body that will change the way you work.
The Be Activated system offers a powerful new perspective on why the body becomes dysfunctional. Douglas Heel's courses show how simple changes to incorrectly functioning muscles allow the body to make immediate shifts towards resilience.The results are incredible. An Activated body will change from a state of tension and pain, to a strong relaxed state of excellent performance.
When we do the right thing, the body responds immediately. Be Activated is used globally by elite sports teams, celebrities, the fitness industry and remedial practitioners alike. As well as treating injuries and enhancing sporting performance, it's a powerful tool for stress management, and breaks common patterns of chronic pain.
How?
The techniques can be used safely and immediately in your practice, and often result in high rates of friend referrals. First a series of quick functional tests are applied to highlight injury, weakness, poor muscle patterning and reduced range of movement. Next, easy manual techniques are applied. These techniques activate and reset the body offering both client and practitioner instant results and objective measures to gauge effectiveness. If it works, it'll work straight away. Lastly, quick treatment exercises are taught to clients, enabling them to use them at home.
Why?
Be Activated is a system being used by over 2500 physical therapists, chiropractors, osteopaths, personal trainers, athletic coaches and doctors worldwide to help their clients feel better, function better and access greater quality of life. At Level One Douglas will introduce you to the concepts of Be Activated, and you'll consider the body's response to stress. The relaxation process is then covered, and linked into Activations. You'll then be guided through a sequenced treatment process from the trunk through to the lower and upper limbs. There is plenty of time for practice, questions… and more practice. The goal is for you to leave feeling fully equipped to apply the techniques with your clients, confident in achieving lasting results. These techniques offer an incredibly powerful toolkit that is not confined to the clinic; they can be applied anywhere at anytime.
The world wants instant gratification. Clients more than ever demand to see and feel results. The Be Activated system meets the needs of your client by offering immediate, measurable results that will offer them significant relief and improved function as you work with them.
Who? 
Teacher: Douglas Heel
Assistant: Kristoffer Bjerke 
For more information and to book:  http://beactivated.dk/