So well into July, and Doug is heading back again to the USA in Columbus in July at Spot Athletics with JL and the RPR team.  All details below.
Back to Tai Pei and then Jakarta in August and then Dublin and London at the beginning of September – I know, when does Doug get to surf…? (Sorry guys – level 1 London is now full)
Lots more things will be filling up the calendar this year, so watch this space.
And if you are in South Africa, you will see Carel is teaching up a storm, so catch him in a city near you!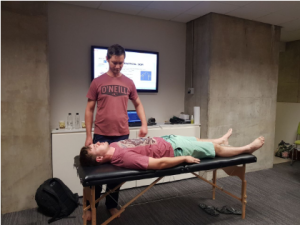 Be Activated Level 1 Course Facilitator:  Carel Wildenboer To book your L1 Be Activated place please contact CW Physios for more information: http://www.cwphysios.co.za/be-activated