"What if the foundations on which you base your work are violating the very principles of the body?"
So many of the ideas we've been taught and then teach our clients are the opposite of what the body needs to function fully. Be Activated offers a powerful new understanding of the body and its incredible ability to shift immediately when the right techniques are applied. The techniques you'll learn will change the way you work.
I teach physiotherapists, athletic coaches, doctors, personal trainers, pilates trainers, chiropractors, osteopaths, biokinetisists, personal coaches… And people who simply want a powerful, fresh understanding of the body. My courses are fast-moving, hands-on, and thought-provoking. We won't ignore an exciting new discovery if we stumble across one together. We'll run over-time if the work merits it.
You'll probably have to re-evaluate much of your current thinking.
Level One
At Level One you'll be introduced to the concepts of Be Activated.
We'll consider the body's response to stress, and study the body's relaxation process. We'll link this to Activation techniques.  You'll be guided through the Activation sequenced treatment process, from the trunk through to the lower and upper limbs.
You'll get to experience every concept and Activation technique yourself, and with plenty of time for practice, questions…and more practice, so you can really integrate the system. The science comes second. You need to feel the difference yourself.
I want you to leave feeling fully equipped to apply the techniques with your clients, confident in achieving lasting results.  These techniques offer an incredibly powerful toolkit that is not confined to the clinic; they can be applied anywhere at anytime.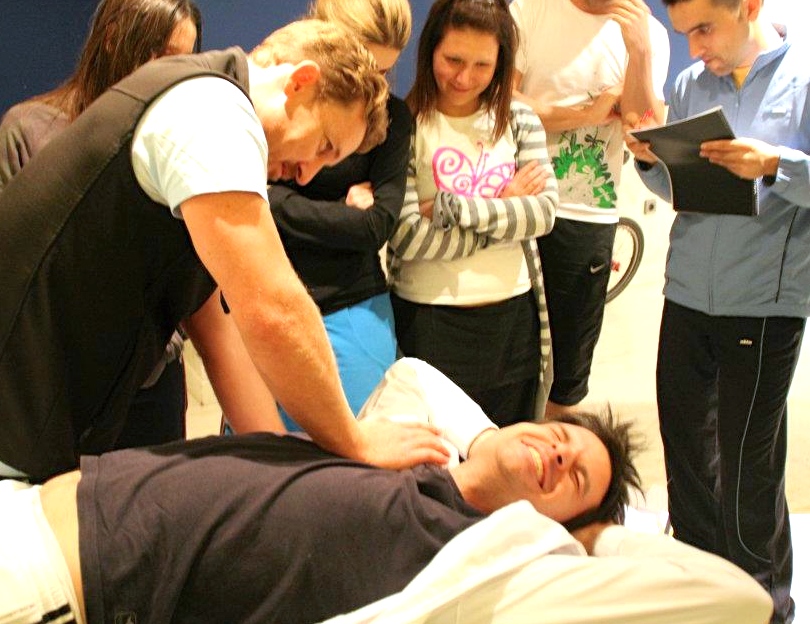 Level Two
Now the fun really starts, based on the strong foundations you've built from Level One, we'll deepen your understanding and excitement of the techniques, and cover further Activations.  By now you'll have integrated the Be Activated system into your work, and no doubt  you'll have questions like… I want more – what's next?!
You'll learn how to apply the Activation techniques in wider functional situations, and we'll address any blocks you might be experiencing with your clients.  We'll cover more Activation techniques to really dig deep, and I'll demonstrate full client assessment and treatment.
We'll  build on your knowledge by applying the techniques to movement patterns, zones of transformation and exercise.  I'll introduce new concepts around visual field stress patterns, and we'll look at breaking associated belief patterns.
Level Two will reinforce your Activation skills and equip you with further powerful tools.
Note: You'll need to completed Level One before taking Level Two